Pro's and Con's of living in Woodstock GA
Jun 23, 2021
Check Out the ~28 pros and 1.5 cons on Woodstock GA
So you're thinking about moving to Woodstock Georgia or Cherokee County and you're wondering hey what's it like to live in.
Today we're going to give you the pros and cons of living in Woodstock Georgia and Cherokee County Woodstock is just outside of Atlanta.
It's been rated one of the top 20 cities in America twice in recent history by Money Magazine and recently we are listed number three by Homes.com the Real Estate website so we're still getting lots of accolades.
There are so many things to do around here. We all the major league teams available if you like those kinds of sports the Braves, the Falcons, the Hawks, Atlanta United in soccer and we're situated right here in the Southeast Coast Conference SEC so you got that college sports in abundance.
As far as motorsport type racing there is Atlanta Motorspeedway and Road Atlanta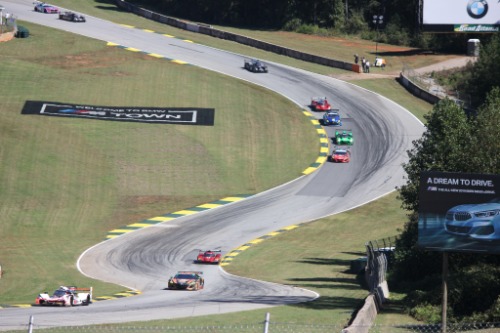 A great watersports weekend could be at the Chattahoochee River fishing and "shooting the hooch" as they call it or rafting down the river.
Here in Woodstock, we have Lake Allatoona so it's great for boating, fishing, swimming, and several beaches are there camping along the shoreline as well. So lots of water sports types of activities just a short distance away would include white water rafting and kayaking.
We have some big names every year in concerts run monthly from May through September or October and we have a live music scene all year-round at some of the clubs. MadLife is one of our recording studios/nightclubs in downtown Woodstock. So the music scene is fantastic!
Outdoors we have mountain biking. There are several mountain bike trails right here in Woodstock.
One more water-related thing we have is a wonderful aquatic center.
From a Health Care perspective, we have a Northside Hospital right here in Cherokee County. We're close to the Atlanta hospitals of Emory University, Grady, Northside Hospital, St. Joseph's Hospital. From a medical standpoint, we are world-class.
Atlanta Hartsfield-Jackson International Airport is the #1 in the world. We also have an Amtrak stop here in Atlanta as well being a hub of transportation for three interstates that run right through downtown Atlanta Interstate 75, Interstate 85, and Interstate 20. So you can get anywhere from Atlanta.
Schools: we have wonderful schools here in Cherokee County. Woodstock is part of the Cherokee County School System. Our schools are some of the best in the area. And I'll put some links in here to some of our school scores as well.
Shopping: we have a wonderful downtown shopping area with a lot of restaurants as well as the food scene is awesome. For shopping and we have a number of different kinds of shops downtown and we also have The Outlet Shoppes of Atlanta are here in Woodstock about a mile and a half from downtown Woodstock which is a destination for people visiting the southeast and Atlanta.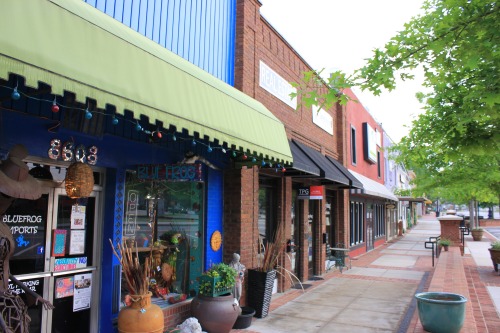 City of Woodstock Fire & Rescue is very proud to have an ISO rating of 1. The best rating available! From a policing standpoint, there is a very low crime rate here in Woodstock and all Cherokee County. So a very safe place to live from the fire and police standpoint.
Woodstock is a very friendly place. Even the transplants from other parts of the country kind of take on the wonderful friendly nature of the folks here in Woodstock after a while.
Woodstock is a" destination" and we do have a lot of things to do right here in Woodstock. Therefore we have a number of hotels in the area and we are building a new "boutique" hotel right in downtown Woodstock and I should be coming online in late 2021 or early 2022.
That's a number of the pros. And now for the cons. One of the pros is also a con WEATHER. It's wonderful weather year-round. We grill out on New Year's Day oftentimes, so you're out here in your shorts in the middle of winter! We do get about 1.7 inches of snow on average but that really only happens about every third year The other side of the weather is we do get hot and humid here in Woodstock. But we have that wonderful invention, air conditioning down here! So on those super-duper hot summer days, you either go to the lake, or jump in the pool, or in the rivers or you can just stay inside and enjoy the air conditioning. Our utility prices are pretty low here in Woodstock as well so air conditioning won't even cost you that much either.
We do have a wonderful Interstate System here and our roads stay in pretty good condition because we have very rarely have any freeze cycles in here that destroy our roads so they stay in really good condition but we do have some traffic! During COVID it was really slow and easy easy easy to get around but as the country reopen I'm sure traffic will again get a little bit more problematic. We do have Express Lanes in Interstate 575 and 75. Those can take you into the Atlanta area and down towards the airport so you can get on the express lanes and avoid some of that traffic. If you know how to use Google Maps you can plan your trips and easily avoid the traffic and stay out of it.
One of the things we do in the real estate business here is to make sure that you live and work in close proximity to each other so you stay out of that traffic.
So these have been some of the pros and very few cons here for Woodstock and in the whole Cherokee County area.
So look for more of our posts on, cost of living, and other topics. If you have any questions feel free to hit us up. Our information is listed below.