Seniors and Law Enforcement Together Lunch & Learn
Oct 15, 2021
What's new for Medicare in 2022
S.A.L.T. - Seniors and Law Enforcement Together Working together to reduce the criminal victimization of senior citizens sponsors a monthly lunch and learn in Woodstock at the Northside Hospital Amphitheater 107 Arnold Mill Rd, Woodstock, GA 30188. The October meeting will feature info on Medicare in 2022.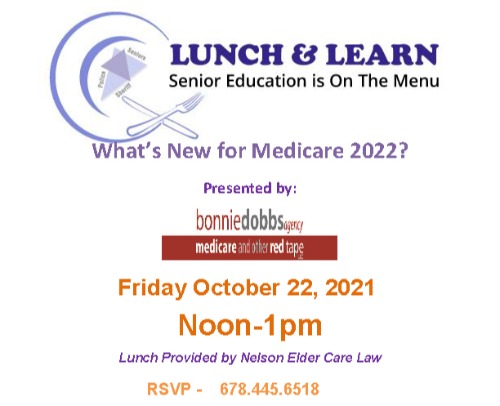 S.A.L.T. does a lunch & learn the 4th Friday of the month in Woodstock (and the 3rd Thursday in Canton). To learn more visit the website at https://saltcherokee.com/ or their Facebook page at https://www.facebook.com/saltcherokee/
Remember to RSVP if you want to attend.