Woodstock GA Typical Weekend
Apr 28, 2023
Woodstock, GA is a great area to live in for many reasons. It has a low crime rate, good schools, and a strong sense of community. While it may be more expensive than some other areas in Georgia, it is still considered affordable compared to other cities in the United States.
Visit the Woodstock Visitors Center
Start your trip to Woodstock by stopping at the Woodstock Visitors Center. Here, you can get information about the city's history, attractions, and events. You can also pick up brochures and maps to help plan your itinerary.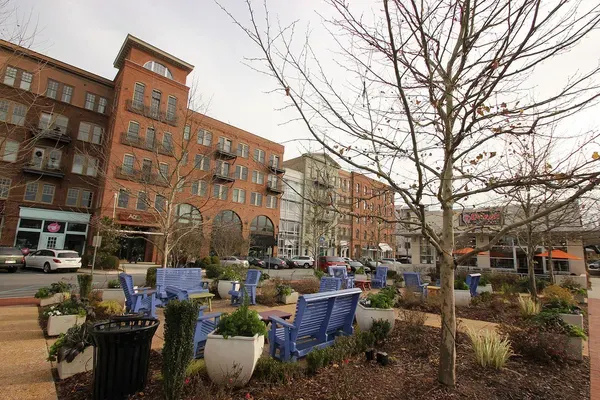 2. Explore Downtown Woodstock
Downtown Woodstock is a charming area filled with shops, restaurants, and art galleries. Take a stroll down Main Street and check out the unique boutiques and antique shops. You can also grab a bite to eat at one of the many restaurants or cafes.
3. Visit the Elm Street Cultural Arts Village
The Elm Street Cultural Arts Village is a community arts center that offers a variety of programs and events. Check out a play or musical performance, take an art class, or attend a concert or festival.
4. Go for a Hike
Woodstock is home to several parks and nature trails. Take a hike at Olde Rope Mill Park or the Noonday Creek Trail. Both offer scenic views and opportunities to see wildlife.
5. Attend a Concert at the Northside Hospital-Cherokee Amphitheater
The Northside Hospital-Cherokee Amphitheater is a popular outdoor venue that hosts concerts and events throughout the year. Check the schedule and plan to attend a show during your visit.
6. Play a Round of Golf
Woodstock is home to several golf courses, including the Towne Lake Hills Golf Club and the Eagle Watch Golf Club. Spend a day on the greens and enjoy the beautiful scenery.
7. Visit the Outlet Shoppes at Atlanta
If you're in the mood for some shopping, head to the Outlet Shoppes at Atlanta. This outdoor mall features over 100 stores, including designer brands and popular retailers.